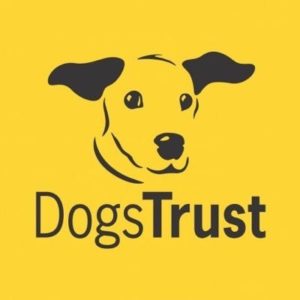 I thought that as many parents may consider getting a pet to complete their family; I would share my experience of adopting a dog from the "Dogs Trust"
---
When our beloved German Shepherd; Keira, died we were devastated. We got her back in 2006; from an extremely good breeder. Unfortunately in 2007 I suffered a Major Stroke, meaning that all  dog duties fell upon my husband; whereas I had been the one to do it before.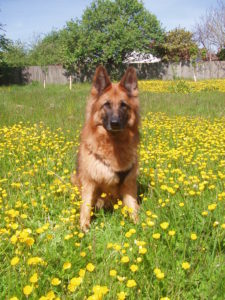 My Husband; Alec, decided immediately after loosing Keira that he needed to get another dog, as soon as possible as he missed the walks. We looked into getting another German Shepherd; but then Alec thought that a small dog would be easier. He had owned a Jack Russell as a child, so decided to get  another of these. He started looking on the dog's trust website http://www.dogstrust.org.uk and then went to the page of our local re-homing centre in Ilfracombe. There he discovered lots of photos of dogs; of various shapes and sizes all looking for homes. He contacted the kennels and made arrangements for a visit. Once there he was introduced to several different breeds of dogs that he liked, but when he was shown two16 week old Jack Russell brothers; they stole his heart. He told the kennel maid that he would like to give one a home…but which one? One of the puppies, named Bob, had already been reserved; leaving Jake for us. The Dogs Trust asked for details of our veterinary surgeon, who gave such a good report about us that a home visit wasn't needed and we were approved as suitable candidates.
---
Two weeks later we brought Jake home, we paid £100 for him; which included a yellow dog's trust collar and lead and a voucher worth £75 to cover the cost of getting him neutered. He was also fully vaccinated and micro-chipped. He settled into his new home immediately; the only slight problem we encountered was that he wasn't keen on our cat called "Socks" who wasn't overly impressed either! We soon overcame this.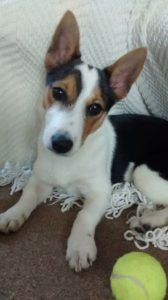 ---
After about a month we received a phone call from the Dogs Trust to make sure that everything was going well for both ourselves and Jake; which it was.
We have had Jake in our lives for almost two years now, he is a wonderful little dog who is full of character. He has quite a fan club in our neighbourhood, being loved by adults, children and other dogs. We always say that he was the one who rescued us; rather than the other way around!
I would recommend using the Dogs Trust to anyone thinking of getting a dog; all of their dogs are temperament tested and health checked before given for adoption…so how can that not be good?