Regular readers will be well aware that I worked as a registered child minder for 14 very happy years. years, I proudly managed to achieve an outstanding grade from Ofsted at my last inspection.
Sandra has asked for some tips to enable her to get a similar result.
I displayed some disability posters in my playroom, these can be purchased quite easily and at a reasonable cost. I obtained mine from magazines, such as Nursery world and Nursery education who often have posters in their publications.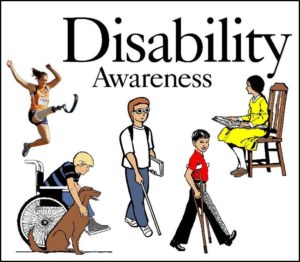 I had also been privileged in that I had cared for several children with varying special needs , which I mentioned to my ofsted inspector. I explained how I modified activities so everyone could take part, you can read more about this in my post titled planning child minding activities to suit everyone.
Another tip I have is to  borrow some toys that reflect disability and diversity from the toy library, if you belong to a child minding network they will be able to point you in the right direction to access this.
I borrowed books from the library too one of my favourites which challenges equality is Amazing Grace.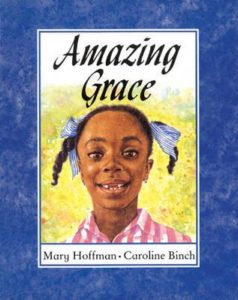 I'm not suggesting that you only obtain these items for your inspection and never use them again, but it doesn't hurt to have them on show during the inspection.
It is a huge advantage if your family are behind you in your child minding career, as being a child minder can have an effect on other members of your family I have also written on how child minding can benefit your own children. Although my husband would not admit it now he was fantastic at encouraging and supporting me throughout my child minding years.
While I was being inspected , which can feel quite daunting, I was looking after an extremely bright 4 year old child who I'm sure helped me to achieve my grade as when the inspector asked him what he liked to do at my house he told her, "Read The Gruffalo by Julia Donaldson!"which really impressed her.
Ensure that all your paperwork is up to date including contracts and early learning journals. I gathered all of mine together before the inspection started so that she could look at it as it suited her. The inspector looked at some while chatting to me and asked if she could take the rest home to study in more detail. On leaving she told me that she was very impressed by what she had seen so far and that I was heading towards a good grading.I will admit that I felt a little disappointed at hearing this as I was hoping for an outstanding .
One of the questions I remember being asked was "Did I treat all children the same?" my initial thought was of course I do, but I actually answered that I treat all children as individuals as you can't treat a small baby the same as a 6 year old and a child with special needs may need  treating differently, so I treat all children as individuals depending on their age and stage of development.
I made a comments/complaints book (as I never received any complaints it only contained comments) which parents had left for me, I will confess that occasionally when a parent had complimented me I had asked if they would mind writing it in my book so that I could show it at my inspection.
I received a phone call roughly 24 hours after my inspection informing me that I had been awarded the outstanding grade, the report followed a week or so later which I photocopied and gave to my child minding parents so they would hopefully appreciate their fantastic child minder!
Following my tips won't guarantee that you will get an outstanding grade Sandra but hopefully it will help you to have a bit more confidence about it all, use it as an opportunity to show how good you are!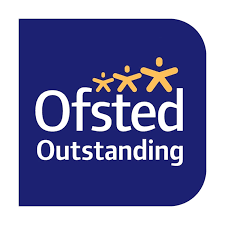 As always comments/questions are welcome
Karen
x