I am very fortunate in that I live in south west England where we have wonderful beaches.
When I was working as a child minder I didn't take the children to the beach in the height of summer because they were often full of tourists and it sometimes became very hot.
Instead I would go out of season with them when I didn't have to pay a small fortune to park the car in an over crowed car park and didn't have to worry about the children mingling in with the crowds or getting burnt by the sun.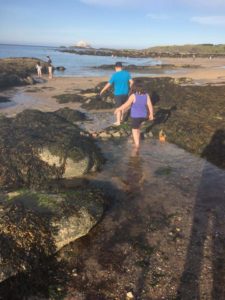 We just put on our wellington boots, wrapped up in warm clothes and enjoyed walking through the shallow waves.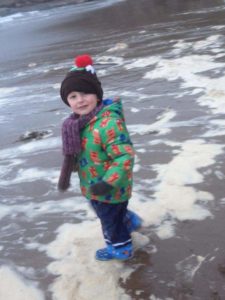 While rock pooling, we often came across crabs, shrimps and small fish which we would study together and always put them back afterwards. The children also loved to collect shells and shiny pebbles as we walked along the sand, often we would look things up in reference books when we arrived home, enabling the children to learn more about what we had seen and brought back.
Of course the beach out of season is also great for dog walking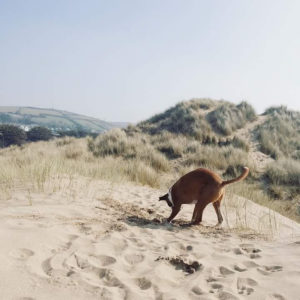 , surfing, kite flying and having a brisk walk to blow away the cobwebs.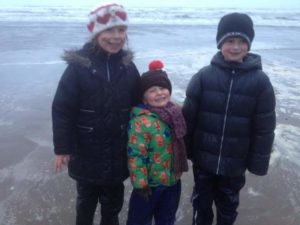 I would be interested to hear how others use the beach out of season.
I would like to thank Julie Tallin and Ann Marie Jane Morris for supplying the photos in this post.
Until next time.
Karen
x