Halia Rose sent me this elephant teething toy in plum to review.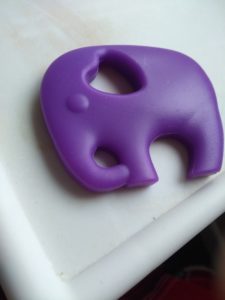 The first thing that struct me when I opened the box was how cute it looked.
The toy is made from silicone therefore is hard wearing and should stand up to a dish washer or baby sterilising solution.
It has a hole just the right size for baby's thumb enabling them to grasp it comfortably.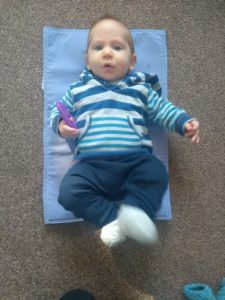 Cove, age 15 weeks modelled for me. He managed to hold the toy with ease and put it straight to his mouth.
The underside of the elephant is covered with small bumps, enabling babies to learn about different sensations of touch and texture.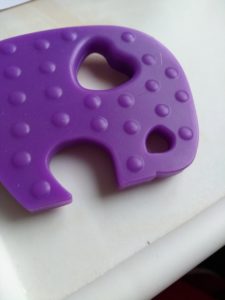 I have no doubt that Cove will enjoy his toy for many months to come.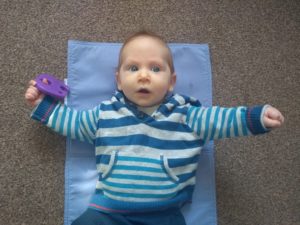 I would like to thank Sarah Wilmott for allowing Cove to  model for the review.
Disclosure: I was sent this item for the purpose of the review, but all opinions are my own.
Until next time
Karen
x