Manning's pit is a local beauty spot. named after Benjamin Manning, a cattle trader and former butcher. I have a long relationship with this wonderful, tranquil place, I spent many happy hours playing here as a child and walked my German Shepherd dogs  many, many times as an adult.
One day, during the school holidays while I was a child minder, I rarely had only one minded 8 year old , as the baby was absent, due to sickness. I decided to kill two birds , with one stone, as the saying goes and walk my dog, whilst keeping my minded child occupied, at the same time. I must point out, that I knew her parents, would be very happy, with this arrangement, as they had dogs themselves and had often mentioned that Laura, would like to accompany me on my dog walks.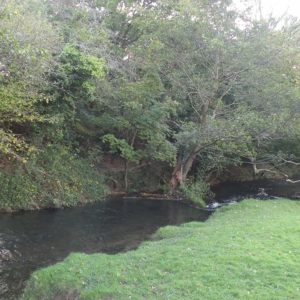 We drove there, as I had moved away from my childhood neighbourhood, which was in walking distance. Upon parking and leaving the car, we had to access the first Manning's pit field, by climbing over a stile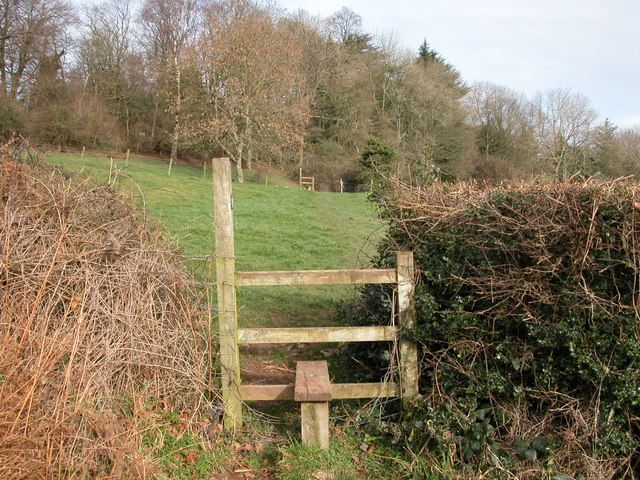 I helped Laura over and my dog went via a special dog entrance, the farmer had made.
We walked across the fields and then crossed the river, known as Bradiford water, by using a wooden bridge. Laura threw stones from the bridge into the water and laughed as my dog bounded in to retrieve them. As we ventured further, the child whispered to me, "Look, Karen, there are rabbits!"and there were, too many to actually count. Suddenly, one of us stood on a twig and the noise of it snapping sent the rabbits scurrying away into their burrows, showing their white cotton tails, as they fled. I explained to Laura, that by showing their tails, they are warning each other, that there could be danger approaching, so it was an educational walk, as well as a fun time.
We walked further into the countryside chatting about wild flowers, catkins and pussy willow, as we saw them.We then sat on the bridge steps watching some children playing, in the distance, some older children, had also made a rope swing, using making use of an old tyre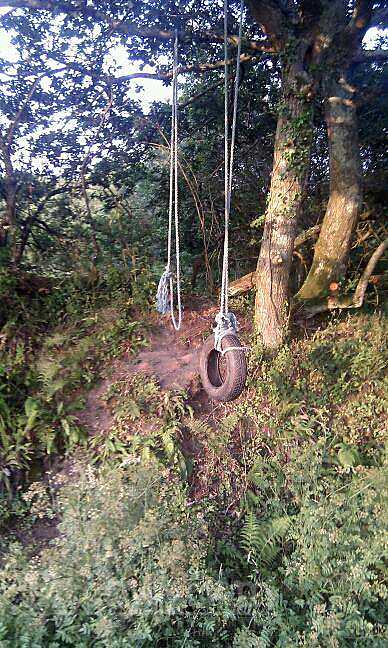 ..
Many local parents take their children here to play, as it is  safe, peaceful and there is no worry from passing traffic.
Unfortunately, it is looking like this idyllic time, may soon have to come to an end, as Manning's pit has been bought by a developer who plans to build on the land.The friends of Manning's pit have started a Facebook campaign to try to prevent this wonderful place from being destroyed. Please, please, everyone sign the petition by clicking here
As always questions/comments are welcome.
Karen