Recently I attended a Christmas craft evening where I discovered the following crafts, which I feel children would manage with a little help from an adult. I feel sure that many parents and child minders will enjoy and benefit from this.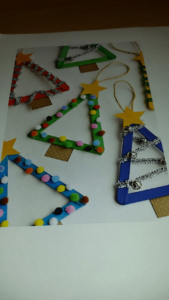 All the items needed can be purchased reasonably from arts and crafts suppliers and even some discount stores.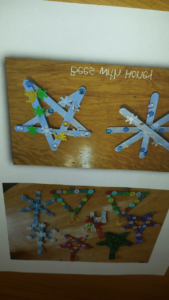 I used coloured lolly pop sticks, glue or glue dots, googly eyes, buttons and glitter, plus some ribbon for making hanging loops. Children  could follow these designs or modify to make their own creations, which can be hung on the Christmas tree or even given as gifts.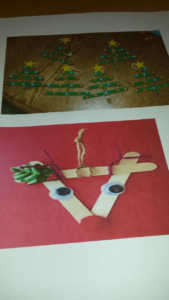 Another idea that I discovered this week and is so ingenious that I had to share was on a television show, it demonstrated how to make bespoke penguin wrapping paper  by simply printing with half a potato using black and white paint onto plain brown wrapping paper, then adding feet and beaks with orange paint and commercial googly eyes.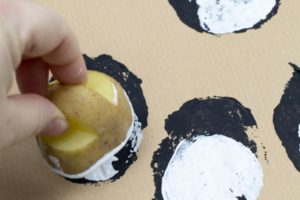 When I was working as a registered child minder  I taught the children how to do tea bag folding, which sounds a bit odd,  but can be really effective once mastered.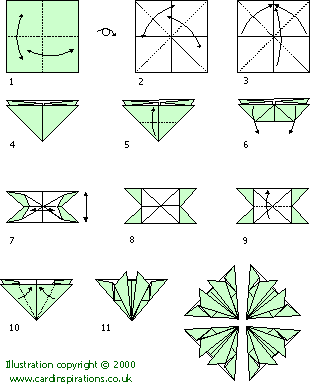 We made small stars to stick onto homemade cards and larger ones as decorations for the playroom walls. Using contrasting colours of paper look even more striking.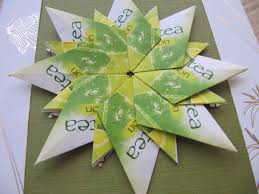 Marzipan fruits and Christmas biscuits were also favourites that we did together each year along with the Christmas treasure boxes  that we put our little makes into ( read more about this in my post on arts and crafts for children on a shoestring).
I would love to hear about other crafts  that adults enjoy sharing with children at Christmas, or at any time of year.
Merry Christmas and a happy new year to everyone who reads my blog!
As always questions/comments are welcome.
Karen
x