I was sent this book by ichild.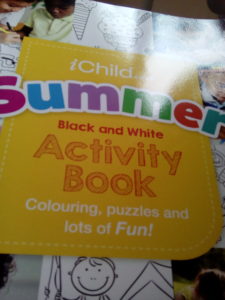 It is just the sort of activity book that I would have found really helpful when I was working as a registered child minder as many of the activities relate to the early years foundation stage (E.Y.F.S.) which are personal, social and emotional development, literacy, maths and understanding of the world.
There are attractive pages to colour, which would be suitable for young children as the pictures are not too intricate.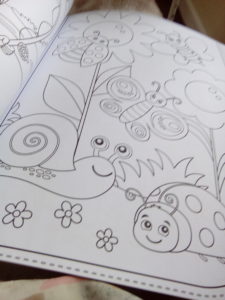 There are also- spot-the-difference, counting and dot-to-dot puzzles which aid hand to eye co-ordination, these would be suitable for pre- school age children, plus writing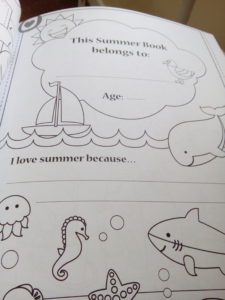 and drawing activities. Meeting the E.Y.F.S. there are puzzles relating to different sizes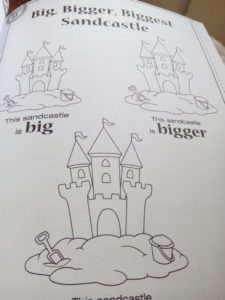 and some simple maths exercises.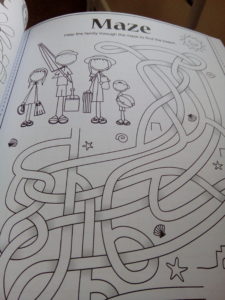 On the last page are some tips for staying safe in the sun.
Disclosure: I was gifted this item but all opinions are my own.
As I have already mentioned this book would be an asset to early years practitioners and parents of young children . The activities in this book and many others can be downloaded from ichild.co.uk/summer or can be purchased from Amazon for£2.99.
As always questions/comments are welcome.
Karen
x