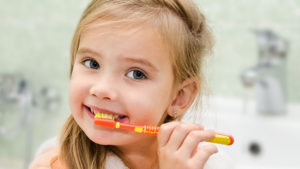 I am the first to admit that I don't like the dentist at all. In fact I always say I would rather have a baby, than go to the dentist (and I really would) At least when you go into hospital to give birth you come out with something amazing, when you go to the dentist all you get afterwards is a large bill. I am really proud however, of not passing my fear to my children. When I took them to the dentist they used to argue in the waiting room; as to who could go in first!
---
Start brushing your baby's teeth as soon as he or she gets their first one. Use a nice soft brush so that they get use to the sensation. As they get older encourage your children to clean their teeth by brushing yours at the same time. This will set a good example; and lots of children like to copy their parents anyway .Use a toothpaste especially made for children as they are made especially for children's teeth and also tend to taste better. Let your child chose her own toothbrush, brightly coloured ones are usually popular, but you can also get them with characters on. My grand children use an egg timer when they clean their teeth as a reminder to do it properly. My eldest grand daughter, took great pleasure in telling me that "Daddy doesn't use the timer when he brushes his teeth!"
---
I recall taking my youngest to the dentist with me when I was having just a check up. We were lucky in that we had a really good, child friendly dentist and he asked my son if he would like to have a ride in the dentist chair while he was there. He then asked him if it was ok if he could to have a look at his teeth with his special mirror, which he let my son examine first. When we came out the receptionist let him choose a sticker; he couldn't wait to go back for another visit!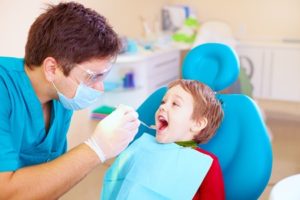 ---
Encourage children to drink milk or water and try to avoid fizzy drinks which are full of sugar. Get your children into the habit of tooth brushing by making it part of their daily routine. e.g. bath, pyjamas, clean teeth, bed. Keep sweets to a minimum. One mum I knew used to give her son dried apricots, telling him they were sweets! REMEMBER, IF WE LOOK AFTER OUR TEETH THEY SHOULD LAST US A LIFE TIME.
As always questions/ comments are always welcome.