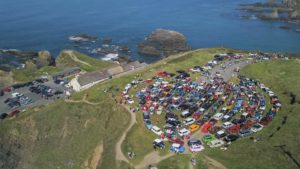 The small cars, big hearts mini rally began in August 1994 when 3 mini enthusiasts went for a drive around north Devon. They had such a good time that the following year invited more drivers along.
Now in it's 22 year "The Grand Tour" as it is known is famous around North Devon. Over 200 minis are decorated and drive around the streets of North Devon honking their horns each August bank holiday to raise money for the children's hospice south west "Little Bridge House" which offers respite to local children and their families.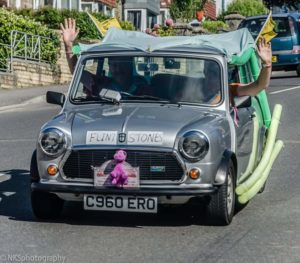 Spectators line the streets to support, donate and cheer them on their way.
This year as the weather was pretty amazing I sat with my dog in my convertible car to watch this spectacular event go by, many of the mini drivers also dress up , helping to make the event even more entertaining for spectators. To date the rally has almost raised £500,000 for this worthwhile charity.
I would like to thank Michelle Clayton and Chris Wilman for allowing me to use their photographs in this blog.
As always comments/questions are welcome
Karen
x