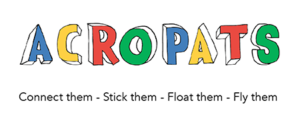 Acropats come in packs of 16 pieces. They are made of stiff foam, and come in four different colours: red, green, yellow and blue.
I asked three children; 2 girls and a boy who were aged between 4 and 11 years to help with this review. The product manufacturer recommend that they are not suitable for under 3 years of age.
Initially the shapes where placed on the floor; the children used them in a variety of ways. The girls joined them together to make a fence; complete with a gate and sat a stuffed animal in their 'field.' The boy made a cube; which he said was full of dynamite!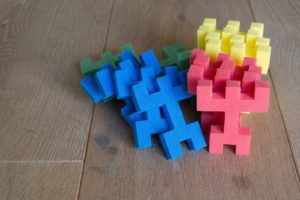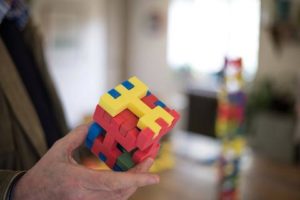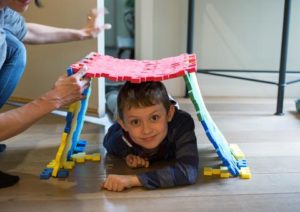 As well as a construction toy; acropats are suitable for use in water as they float. They make an alternative bath toy and could also be used in a paddling pool on a warm day.
The eldest girl used one acropat as a template to draw around. The children seemed to enjoy playing with this toy, the possibilities are only prohibited by a lack of imagination. Acropats can be purchased from their wesite: http://www.acropats.com