This wonderful book was sent to me by Walker books.
Pick a pine tree is written by Patricia Toht and Jarvis has illustrated it for her.
The book is just perfect for this time of year, as it describes the excitement we all feel when putting up our Christmas decorations, it begins with choosing a pine tree and ends with a fully decorated tree and house.
The front cover is delightful with a Christmas theme,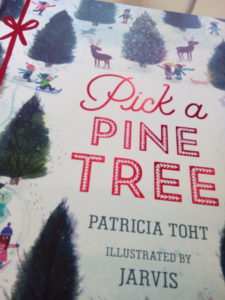 inside the cover there are pictures of snowflakes, which add to the magic.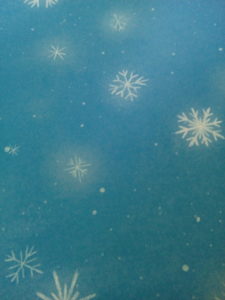 The text is written in rhyme which subscribers will know  I am passionate about as it helps early readers to be able to predict the next word giving confidence whether they are reading for themselves or being read to by someone else.
Throughout the book there are colourful illustrations showing a variety of everyday items which younger children could be prompted to find and point out.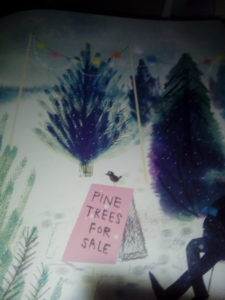 Pick a pine tree comes as a hard back  ensuring that it will stand up to becoming a family keepsake  which will be brought out and enjoyed year after year. It is published by www.walker.co.uk and retails at £11.99.
I would defiantly recommend this book as it made me feel the joy that comes with the thought of Christmas ( my favourite time of year)
Disclosure: I was sent this book for the purpose of the review but all opinions are my own.
As always questions/comments are welcome.
Karen
x