Boolino books sent a set of 4 Toddlyworld books for a review, these brightly coloured board books are suitable for ages 2-5 years and come with an accompanying audio compact disc.
These books feature Toddly and his teddy bear, Toddlybear, the books I received are titled Summer, Spring, Numbers and Stars and each tell  a story that most children will be able to relate to, such as a visit to the garden centre or going on a holiday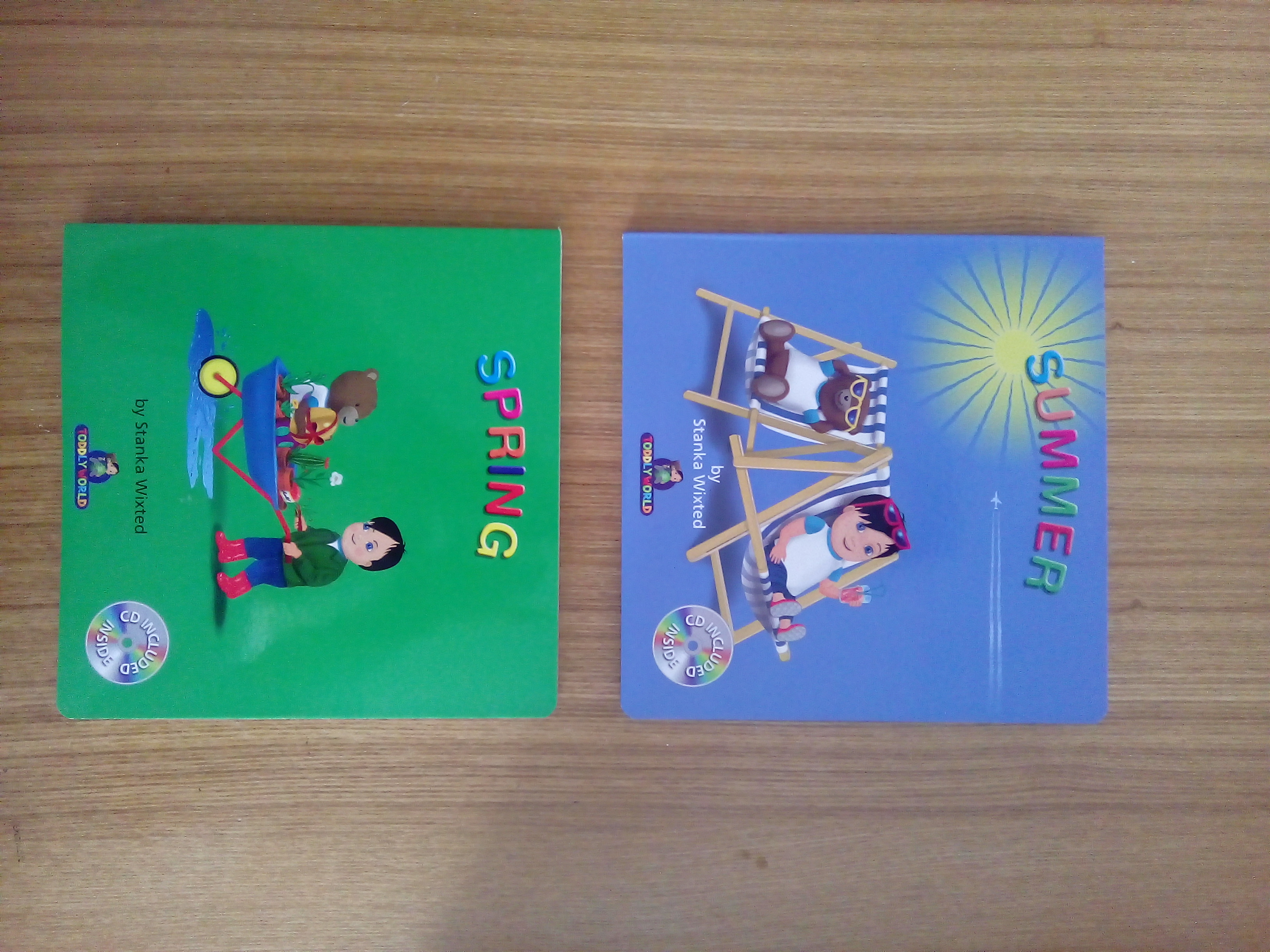 the stars and numbers books are educational meaning that early years settings could use them to help with the curriculum set by Ofsted
,Each compact disc starts with a song related to the story that is catchy and children will soon be singing along to after listening a few times, then the basics of the story is told in the voices of the story characters. The narration doesn't follow the words exactly  but close enough that children will be able to follow the stories by looking at the illustrations as they listen, equally the stories will be enjoyed if read to by an adult.
All four of these books are substantially made and can be wiped clean, they will be enjoyed by both boys and girls .
I partially like the inside covers were there is a space for the child's name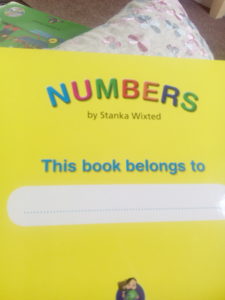 encouraging  name recognition, giving a head start at nursery, preschool and school for the child. Toddlyworld books are written by Stanka Wixted and tillustrated by Tony Campbell.
The books retail at £7.99 and can be purchased from www.toddlyworld.com
I would recommend these books to parents and carers of pre school age children as they will be enjoyed  time and time again.
Disclosure: I was sent these books for the purpose of the review, but all opinions are my own.
As always comments/questions are welcome
Karen
x