Recently I heard on the local news about a subway on a housing estate that had been damaged with graffiti, by teenagers, the reporter claimed.
This took me back to 2004 when I was campaigning to get my local children's park upgraded, read more about this in my post titled Power to the people.
The council informed me that there was no money available to fund an upgrade, but then a fountain was installed and a mosaic built costing thousands of pounds and these were placed in a part of my town which was rarely used by local people. All very nice but I thought that the money could have been better spent on our children. Soon after the fountain was full of soap suds after 'teenagers' added washing up liquid to the water.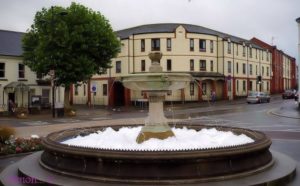 .
Next the skateboarders were labelled as yobs because they were skating on top of and damaging the mosaic,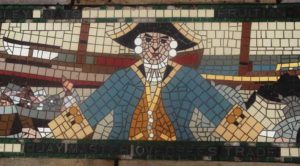 my feelings were and still are that if they had a designated place to skate  then they wouldn't be causing trouble.
I visited this mosaic and yes  there were youths skating on it, when I approached and asked if I could have a word at first they were offensive and suggested  that I "***off" but once I explained that I was on their side and was attempting to get a skateboard park they couldn't have been more polite and readily agreed to sign my petition and come along to the demonstration I had planned.
Another time I was sat beside a children's paddling pool with a group of children that I was child minding in another local town. Next to us were some teenagers who had left empty crisp packets and drink cans on the grass. The park warden yelled at them, "Pick this up now, go home and don't come back!" they ignored him so when the warden had left I politely suggested  that they put the rubbish in the bin so that he didn't think badly of them. I expected some back chat, but to my surprise they did as I asked. This proved to me that if spoken to in the correct way most , not all, teenagers will respond with respect.
Please readers don't tar all young people with the same brush, there are some who will go out of their way to cause trouble, I'm sure, but the majority are good, just bored and maybe if society made more provision for them then there wouldn't be such incidents occurring?
We have survived family life with 4 teenage boys without too many hiccups.
The council did eventually fund the much needed skateboard park after 3 years of campaigning,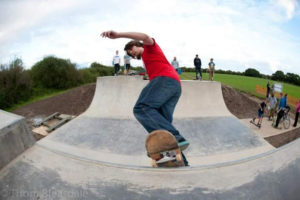 unfortunately, my nephew a keen boarder then managed to fall off and brake both of his wrists – not quite what I had planned!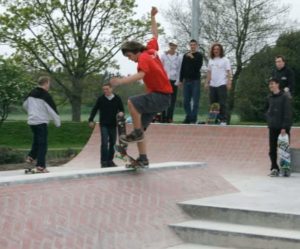 I would like to thank Stu Gaunt, Jeremy Lamprell and the north Devon Gazette  for supplying the photos used in this post.
Please share any experiences of teenagers.
As always comments/questions are welcome.
Karen
x