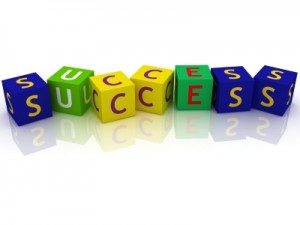 I think it is a good idea to make your health visitor aware that you are a registered childminder; this will be the first port of call for many new mothers intending to return to work. Another good way of advertising is to be seen out and about. Go to local toddler group sessions and events at the children's library. I used to wear a t-shirt with the name of my business printed on it. Having a name for your business makes it appear more professional, however; people may confuse you with a nursery setting. Outside local schools while collecting your own or minded children is another place where you will be noticed. It is a good idea to let the school secretary know that you are a registered childminder and are able to drop-off or collect pupils from that particular school.
---
My biggest tip to marketing your own childminding business is to always be on your best behaviour (May seem a strange thing to say) but when you are out and about in the community with your minded children; members of the public do tend to look at you (sometimes in horror, when they see how many children you have with you) I have been asked on many occasions, questions, such as, "How many children do you actually have?" and "Why are your children so well behaved?" Both of which made the person asking the question feel a bit embarrassed when I explained that I was a busy childminder.
Always ensure that you carry some business cards with you; if you don't have business cards, you really should get them as sometimes people may scribble your details down on the back of something an then accidentally throw them away; whereas with business cards people tend to keep them in their purse or wallet. (One of my son's offers a design and print service for professional business cards so please contact me for info) I was even asked if I had a card whilst queuing in a public toilet! (again it was an inquisitive person commenting on how I had my hands full,with so many little ones) When I said I was a childminder her response was that her friend was looking for one and could she have my details to pass on?
---
I used to advertise in as many places as possible when I had vacancies. I tried to do this where it wouldn't cost me too much money. The most successful was at local toddler groups on their notice boards, but I have also placed a notice in my local hair dressing salon and in my rear car window. I did for a while have my car professionally sign written on the back. This showed my name, business name, the fact I was a registered childminder, my phone number and web site. Speaking of websites; I feel that these days an strong online presence is essential for every business as nowadays parents tend to search online for what they are looking for before looking anywhere else. An online presence sounds really daunting and you may get bogged down and confused with all the jargon. I was very lucky as one of my sons created my website for me when I was childminding; he also created this blog website for me too! If you need help or advice with creating an online presence then contact me and I will put you in touch with him.
---
As always; any comments or questions are most welcome.