These cute little books are the latest that Tiny tree children's books have sent me.
The books in this series are written by Kaley Owen and illustrated by Graeme Holding.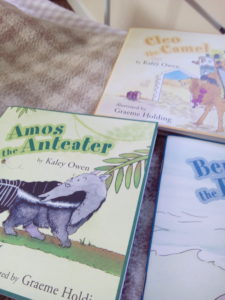 AMOS THE ANTEATER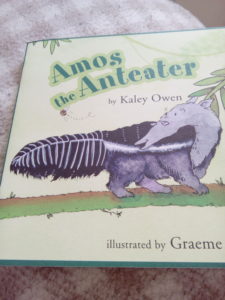 t
ells the moral of treating others in the way that you would like to be treated, it is written in rhyme and tells the reader a little about this spesies of animal providing some educational material as well as having fantastic colourful pictures throughout the book. On each page there is a bee which children could be asked to find, which may be a good incentive for a child who is a little reluctant to sit still and share a book with an adult.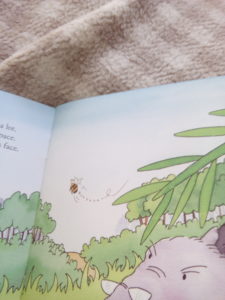 BENNY THE BEAVER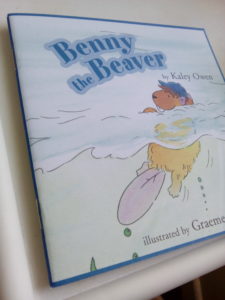 explains why sharing with others is important, again the text includes some information about the animal.
CLEO THE CAMEL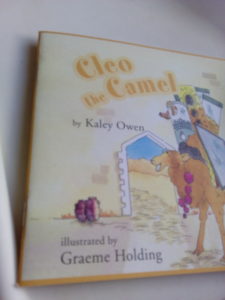 this book explains why being greedy and wanting everything is not such a good thing and suggests that saving money might be a better option. It includes a brief explanation of how camels cope in the hot desert.
All 3 of these books are written in rhyme making them fun to read or to be read to by an adult. They will be enjoyed by pre-school age children at any time of day but would be especially good as bedtime stories.
Each book is published by Tiny tree children's books and retail a t£4.99 each, good value for money, I would say because they teach important morals and provide some educational material about the animals in each book.
Disclosure: I was sent these books for the purpose of the review but all opinions are my own.
As always questions/comments are welcome.
Karen
x