This delightful book is written by Russ Brown and illustrated by Jamie Cosley.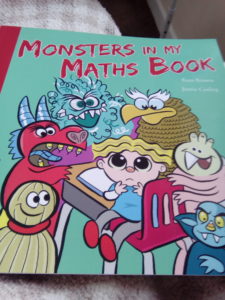 The story is basically about a child who is struggling to concentrate in school, he says because there are monsters stopping him from doing his work. The other children don't want to socialise with him as they think he is strange. Everyone tells him that the monsters are not real, until one day a new boy starts at the school who also has monsters pestering him and so the two boys become firm friends and things start looking up.
The text in this book is written in rhyme making it a fantastic story for early readers to attempt to read for themselves, as the rhyme makes it easier to predict the next word giving the reader confidence.
This book would really help any child who is finding school a challenge due to dyslexia  or other learning difficulties. Throughout there are colourful pictures making the book even more enticing to children.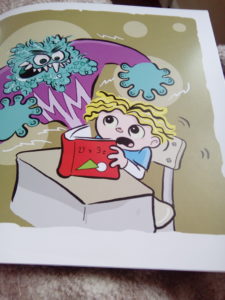 Monsters in my maths book is published by Tiny tree children's books and can be purchased from www.matthewjamespublishing.com for£6.99.
Disclosure: I was sent this book for the purpose of the review but all opinions are my own.
As always questions/comments are welcome.
Karen
x