I was privileged to work as a registered child minder for many happy years, meaning that I never had to leave my children in childcare; other than in pre-school play groups.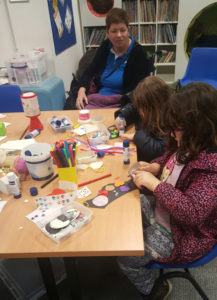 Being a child minder; I was aware of a parents guilt, and hardly a week goes by without something similar being brought up on television programmes such as "Loose Women" and "This Morning." I was once told by one of my child minding parents that she expected me to think that she was selfish because she chose to leave her baby with me while she went to work. In reality; I don't think that many mothers have a choice going back to work after having a baby and that it is very much a necessity, what with the rising cost of living. As long as a parent chooses the right childcare for them and their child everything will be fine.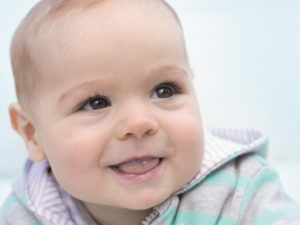 Going back to the child minding parent; she told me that she felt by leaving her child with me, for a couple of days a week while she worked would make her a better parent. She explained that she didn't have the patience that I was blessed with and therefore only spending part of the week at home with her child would be better for them both. I replied by telling her that if everyone was like me and chose to stay at home with their children then I would be out of a job! This women was and still is an amazing  parent and she should be very proud of her daughter!
Other parents I have worked for have appeared not to be overly interested in what their child has to say when they come to collect them at the end of the day with me; they have nothing to feel guilty about, they may have had a stressful day and just want to get their child home to some peace and quiet.
I also came across a grandmother who had pangs of guilt, she felt that because she was the grandparent; she should be the person to look after her grandson while his mother at was work but when she really thought about this she admitted that she didn't want to be tied to a young child at her time in life and after all; she had brought up her own children. Eventually, between us; myself, the mum and grandmother, we came up with a solution. She looked after her grandson for one day a week and paid the fees for me to have him the other two days required. This granny did tell me when I saw her her a few months later, that she felt that her grandson had benefited from also coming to me  as I did lots with him; such as taking him to toddler group sessions etc; whereas she tended to stay at home with him.
Another new mum became very upset when leaving her baby with me for the first time. I tried to reassure her by saying that I would look after him. She replied "If I didn't know that, we wouldn't be here!" I told her that she was welcome to phone me as many times during the day as she wished; but she said she wouldn't ring as if she did and heard her son crying in the back ground, it would upset her and if she didn't hear him, she would worry why she couldn't hear him!
The point I am trying to make from this post is that being a stay at home, or working mum is a personal choice. You need to do whichever is best for your family and not feel guilty about it.
I strongly believe that the children I looked after benefited from coming to me (not that I'm implying  that they wouldn't have done equally as well if they hadn't been in my care) but it certainly didn't  harm them.
As always comments/ questions are welcome.